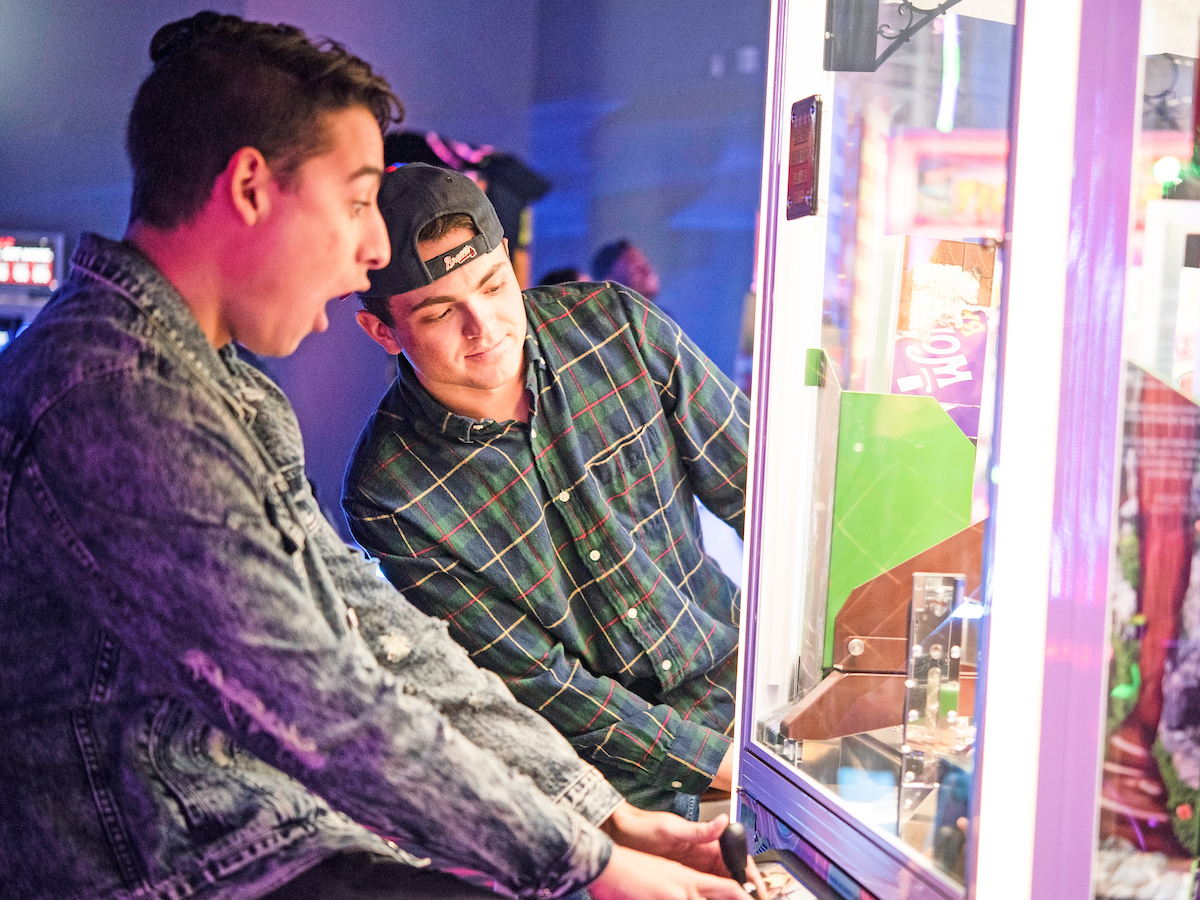 It's game time at SoCal Fun Center, our arcade located inside Cal Bowl.
You'll find all the coolest games here, including video games and other redemption-based games where you'll win tickets.
Don't forget to become a VIP member, so you could earn extra pins that are used toward the games in our center.
Some games we have at the Arcade:
Ticket Ring
Connect 4 Hoops
Mini Bowling
NBA Hoop Bonus
Halo Raven
Space Invaders
Spongebob Pineapple
Boxer Champ
The Walking Dead
Big Bass Wheel
Whack N Win
Grand Piano Keys
Ring Toss
Air Hockey
Many More!
GAME CARD


COST

PINS

FREE PINS

TOTAL PINS

$10
100
+5*
105
$15
150
+15*
165
$20
200
+30*
230
$40
400
+80*
480
$100
1,000
+300*
1,300
*Free pin use in Arcade only
**Cost of new card: 50¢ (5 pins). Amount will be deducted from card amount. Reloads are free
Arcade card acts like a gift card. You can use it anywhere in Cal Bowl (excludes Unlimited Bowling card, which can only be used in Arcade only)
UNLIMITED ARCADE CARD 
MON–THURS
$19
FRI–SUN &
HOLIDAYS
$29
Starts with first swipe of card. Plays all games in Arcade, except billiards. 90 second delay between swipes. Play a game twice, must play different game to play original game. No refunds.